Pre & Post Congress Tours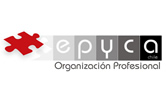 For those participants that count with additional days before or after the Event and have the chance to visit part of our country, we offer them our vast experience in organizing interesting trips.
In Epyca-Chile Professional Organization, our clients will benefit from our contacts and suppliers due to our experience in organizing events in the tourist market. Our aim is to provide your Company all our creativity and efficiency in successful planning of your trips through our experience, great capacity of negotiation and a select list of contacts, which we place at our client's disposal.
Some of the Tours we offer are:
A dreamlike night at the Ritz Carlton Hotel.
Gambling and emotions at Hotel del Mar & Casino at Viña del Mar city resort
Colchagua Valley: traveling by train through the wine route.
The Archaeological North and the mysticism of San Pedro de Atacama.
Easter Island, moais, music, dances and flower collars.
Villarrica, its lake and volcanoes.
Lake Llanquihue and Chiloé Island.
Torres del Paine, an unusual trip.
Skorpios Cruises: the imposing San Rafael Lagoon and its Glacier.
Terra Australis Cruise: a trip to the end of the World
Epyca Professional Organization