Incentive Travel Programs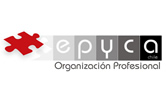 the idea is to grow up, to improve, to reach goals...
How? 
In Epyca Chile Professional Organization we have the effective formula to stimulate your clients and collaborators. Incentive Travel Programs are a profitable Marketing Action because of its high efficiency and revenues allowing Companies to achieve their aims easier.
 
An exotic trip to Easter Island, a visit to magic places as Machu Pichu, an exclusive cruise through Glaciers or a unique experience in Aruba can be the perfect plan to enjoy a resting period, becoming a much more satisfactory experience if your company is inviting you with no expenses at all.
Every time with major frequency, Companies decide to reward their employees, clients and distributors with Special Events and unforgettable Incentive Travel Programs, which have become outstanding tourist destinations. These trips differ from any other tourist package, because they offer exclusive services and personalized attention and can be only a tourist trip or include work meetings, promoting recreation and work.
Epyca Chile Professional Organization, is formed by highly qualified professionals whose mission is to help their clients to organize an Incentive Travel Program as a reward to its clients and/or collaborators that reach the forecasted achievements, adjusting to different people's characteristics that will form part of the group (age, marital status, professional profile, tastes, etc…) transforming it in a Perfect Trip where every 24 hours will be perfectly planned and the final result will be a very exiting trip and an unforgettable experience that will stay in people's memories for a lifetime.
We understand that designing an Incentive Travel Program can take months of research and planning, therefore, finding the perfect partner is crucial and here is where we come in. We invite you to hand to Epyca Chile the organization of your next Incentive Trip. We are definitively the Company that will do it for you.
Epyca Professional Organization